Your NAT is used in Matchmaking, when open you can connect to anyone's party with no complications and (I think) you get a faster/better connection. What I am getting at is that it is
very good
to have it open.
Step 1-Start up your 360 and go to the network settings and find your IP address and your gateway. Write then down since you will need them later. Make sure you are getting your IP address from your xbox since the IP on your xbox is different then the one on your computer.
Example (Note that a real IP address and gateway are NOT all zeroes)
IP address- 000.000.0.000
Gateway- 000.000.0.0
Step 2-Enter your IP Gateway into your URL. Like so.

Step 3-When you enter it and try to go to it you will get this window below. The user name is WRT54G, and the password is Admin. If that does not work then put in no user name and only the password, which is Admin.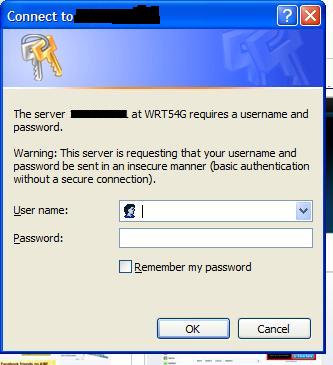 Step 4- When at the site, click "applications and gaming".
Step 5-Enter the information like this and click "save settings"
Now that your NAT is open, enjoy faster matchmaking, if you were confused or unable to open it with this method, just say so and I will attempt to help out.