My top ten list for worse enemies in the Bungie universe, This is my current opinion on some of the best from Pathways Into Darkness, Marathon, and Halo.
10-Hunters
Game(s): Every Halo series game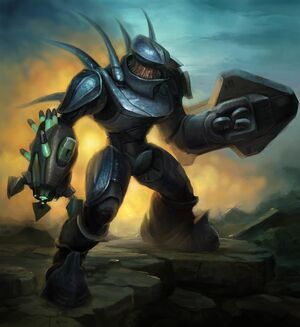 A well recognized enemy from the Halo series. It is last place becuase while it can be intimidating to the player at first and his a powerful weapon, once you find out it's weakness they are not that hard.
9-Elite
Game(s): Every Halo series game
Even more iconic then the hunter, and even more common in the Halo series. They don't really have a devastating weak spot like hunters do (hence why they are rated higher), and have relatively the same amount of health you do. Problem is that, while they have no devastating weakness, they are not necessary hard.
8-Banshee (also called Specters and Phantasms)
Game(s): Pathways Into Darkness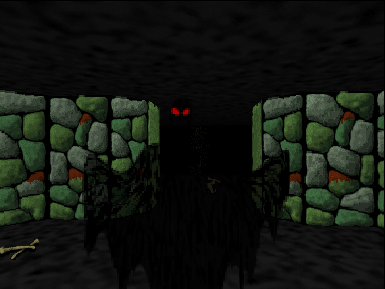 These things are described as translucent shadows, becuase of them being a transparent black color and they are immune to bullets and grenades. This is a major strength for it, but it has a definitive weakness like the hunter.
7-S'pht
Game(s): Every Marathon Series game
A common species in Marathon (these things have similarities to the Elite and Engineer from Halo), enslaved to work against their will in a religious based alien empire. S'pht are smart enough to plot ambushes (preferably in an open area or hall way with no cover), the lowest ranked variant can kill you in 3 hits of it's weapon, other variants can kill you faster, can take more hits, may be invisible, or even fire shots that seek you out.
6-Enforcer
Game(s): Every Marathon Series game

Also in the same alien empire as the S'pht (Called the Pfhor). They will fire rapidly on you (and can also kill you quickly). They will also only fire at you and other aliens interestingly (I think they also leave your human allies alone, or so I hear), and they carry the only alien weapon you can use in the game.
5-343 Guilty Spark
Game(s): Every Halo Trilogy game
Spark commands various Forerunner forces in the Halo series. Unlike Commanders such as the prophets, Spark is actually capable of holding his own in a fight, disappointingly, his boss battle is very easy.
4-Flood Juggernaut
Game(s): Halo 2 (cut content)
Large flood beings that can take a larger then normal amount of shotgun shells then normal, jump twice as high as a normal form (and kill you if they land on you), can kill you in 1 hit, and are twice as tall as you.
3-The Big Blue Meanie
Game(s): Pathways Into Darkness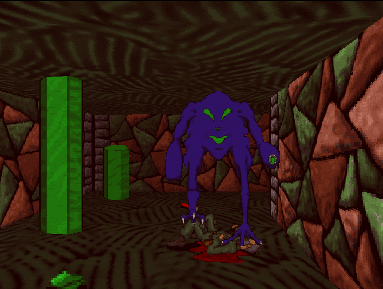 Bungie's humorous nickname for this thing (there actually is no name for it). This thing is very power full; capable of shooting fire at long range, almost never reacts to getting hit, and is responsible for killing 4-6 of your special forces squad (there was only one of your squad left after the rest were killed by this thing). Another thing to point out is that he was wounded prior by your squad, by checking the remains and talking to them you see that their M-16 clips and Colt .45 clips are empty, this means he took about 8-12 clips of ammunition and he takes about 6-8 clips of your MP-41 on top of that, and even weakened he is hard.
2-Gravemind
Game(s): Halo 2, Halo 3
A large mass of flood infected bodies that have joined together into a powerful intelligence. He commands all the flood and has all the intelligence of his victims. The powers he has are largely unknown, he can warp things and himself to other locations, and can survive a small planet sized explosion.
1-The W'rkncacnter
Game(s): Pathways Into Darkness, Marathon Infinity
Don't bother trying to pronounce the name, Bungie purposely made it so you can't.
An immortal, powerful god that is never actually fought in a game, if it wakes up or escapes the universe is as good as gone since it can't be stopped or killed, and seems to be able to defy laws of nature, science, and physics, and more. You never actually see one at all. These beings (yes ,there is more then one) can and most certianly do destroy the universe. In the games you either must prevent it from waking up (Pathways Into Darkness), or you have to actually escape to a timeline where it was not released (Marathon Infinity)