For this entry I will explain how choice is the key to winning the hearts of a diverse consumer base. Both Microsoft and Sony are expanding their reach from mostly hardcore gamers to a more casual oriented group. Both are now faced with the prospect of marketing to two crowds at the same time: traditional and perhaps loyal gamers and people that only have a passive interest at best with video games. That said, I will now show you the console skus both Micrsoft and Sony are presenting to the market this year.
Sony
Microsoft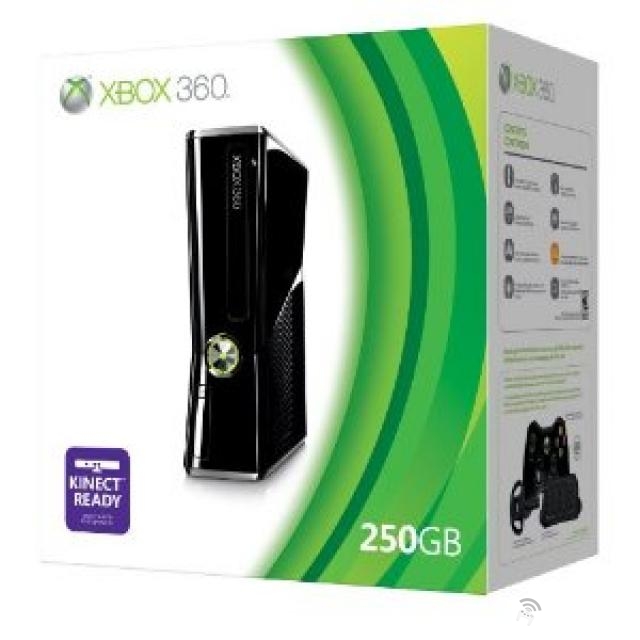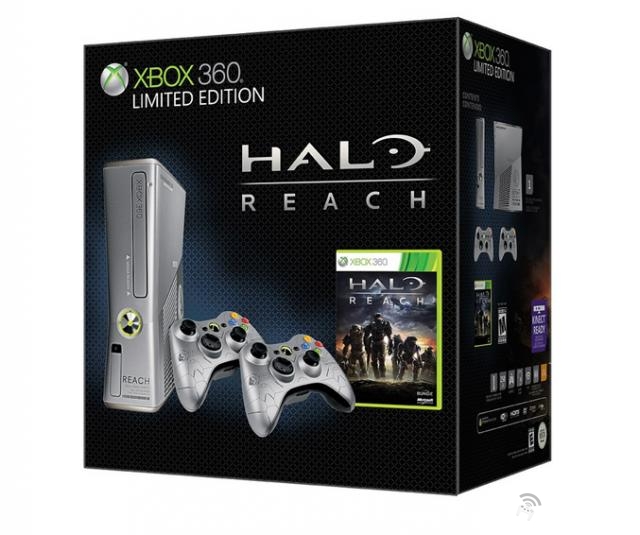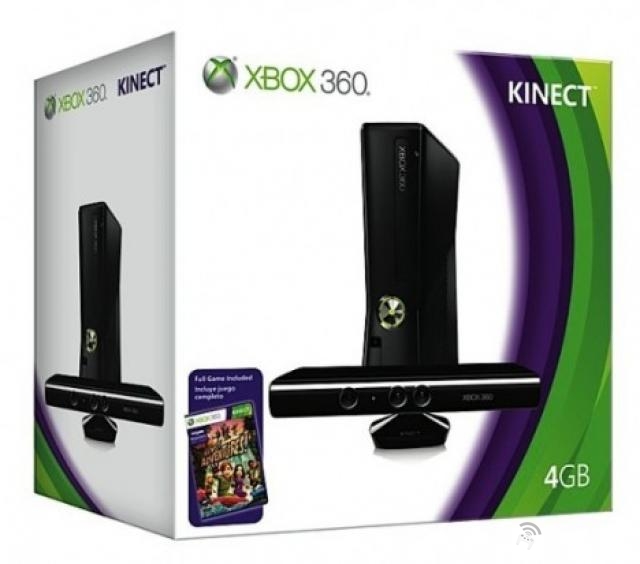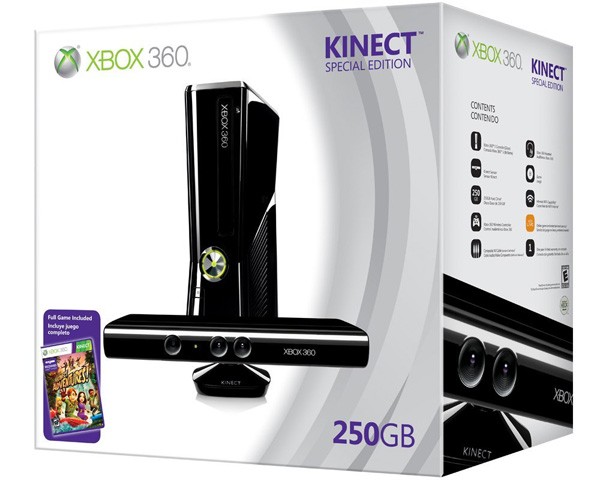 Prices
"Core" Gamer Consoles (360)
4 GB Slim = $199
250 GB Slim = $299 (Possible global bundle of Alan Wake and Forza 3)
Halo Reach 250 GB Slim = $399
Casual Gamer Consoles (360)
4 GB Kinect Bundle = $299
250 GB Kinect Bundle = $399
__________________________________________
"Core" Gamer Consoles (PS3)
160 GB Slim = $299
Casual Gamer Consoles (PS3)
320 GB Move Bundle = $399
__________________________________________
Analysis
Now can anybody honestly tell me that Sony is better equipped to handle the holidays than Microsoft? If you think so, then I would like you to read on as I will now present my rationale.
The basic 299 PS3 is the cheapest PS3 one can buy this holiday. That right there is the first problem. This alienates impulse buyers. The 299 PS3 is more expensive then either the Wii or 360, making the lowest cost PS3 a tough sale right away to many prospective shoppers. Also, what is Sony doing for potential gamers who just want to play a few games with zero concern for anything online (it may be hard to believe but yes millions of console purchasers dont even bother to hook up their console to the online service)? The 160 gigs automatically becomes so much unused space because the user only needs perhaps 50 gigs at most for game saves and mandatory (lol) game installs. It wouldn't hurt Sony to release a cheaper PS3 with less HD space to cater to these types of gamer but alas it isn't going to happen.
The 399 Move bundle is also riddled with one major problem: cost. You can buy Move seperately but this bundle is the only method one can buy the console and Move in one shot. If your trying to capture a casual audience with Move...making a 399 Move bundle is the exact opposite thing that you would want to do. Casuals hate high prices and this bundle will scare away many, many customers that might seem interested in the motion control for the PS3. A great bundle in my opinion, but a complete disaster in terms of trying to reach the audience Sony hopes to get at: the casuals.
Microsoft by comparison has all bases covered with all different types of customer in mind. Let me explain.
The 4GB console is perfect for gamers who all ready own a console and would like another. Your main console a PS3 or Wii? Are you a PC gamer most of the time? Have no interest to go on LIVE or at least LIVE Gold? In which case you might only have an interest in the 360 for a certain few of its exclusives or XBLA games that you can't get elsewhere, and nothing more. Then the 199 4 GB console is your console. Its cheap and is arguably a impulse buy. The 4 gigs is more then enough for the save game data that those certain few games require (installs are optional so game saves take up megabites at best). Worst case scenerio you can bolster the storage with any USB stick you have lying around at your home, as up to 16 gigs can be added with any USB stick. Put simply, the 199 360 is meant for impulse buys and for gamers who just want a certain few games and have little interest in investing too much into the 360.
The 299 250 gig 360 is the main console for the typical core gamer, and is the same price as the lowest priced PS3. Now I don't want to get technical with what one console has and what the other has. Both the 299 360 and PS3 have things that the other doesn't. That said, Microsoft makes it a yearly ritual to have bundles every holiday season. This year it looks like the two games will be Forza 3 and Alan Wake. It is confirmed for Europe, Canada, and other regions, with no word on a American release but rest assured a bundle will make it there sooner or later. The point is that this is the "decider". Both consoles have features that the other doesn't like 360 having better wifi and more HD space where as PS3 has bluray but the games will be the thing that will sway consumers. In the end, we buy consoles to buy games...and when a console purchase guarantees you two high quality games for no additional cost, compared to the competition that gives you no games, your decision is practically made right there.
The Halo Reach console will be manufactured throughout the holdiays and will be discontinued in the new year, which is why I included it here. This higher end 399 bundle is also aimed at the core gamer, but especially for those with extra spending money. This console has a uniqueness to it as it does look different then typical 360's. It includes two controllers and a copy of Halo Reach, a AAA game that I have no doubt will be played by millions for years to come. This console is for gamers who want to stand out, who want a high quality game off the bat, and who play with friends in person (hence the 2 controllers). Unlike Sony that only offers one core console to buy, Micrsoft is offering two; the "basic" 299 one and the 399 one for the "elite" core gamer.
Now here is where it gets interesting. Unlike Sony, Microsoft is offering two Kinect bundles. The 299 bundle is the 4 gig console with kinect. This is the main casual grab. Casuals aren't expected to be in any way as invested in the console purchase as a core gamer would. Microsoft expects (as do I) that many buyers of kinect will only play a handful of games and nothing else. Whatever 360 traditional games there are and whatever features there are like LIVE and all things that come from it....mean absolutely NOTHING to these buyers. Therefore the 4 gigs is more then enough space for the save game data of their select kinect games. Again they could easily use any household USB sticks if need be. Simply put, this is meant for casuals, and only casuals. It is by comparison $100 cheaper then the Move console bundle. Features of the two aside, we all know that the $ amount is the only thing the casual customer will see.
The 250 gig kinect bundle is in my opinion, a wild card. Perhaps Microsoft released this purely as a direct comparison of the 399 Move PS3 bundle, so that there would be a price by price comparison to the more inquisitive consumer. Casuals with bigger budgets can see the Move and Kinect bundle side by side and seeing them at the same price, will make a honest judgement call. Marketing and advertising will be the main decider here. This type of high end casual consumer will make the buy based on buzz and hype. Kinect is controllerless and Move is largely based off the Wii. Combined with superior, and I mean superior marketing spending on Microsoft's part, I can safely predict that many will pick the 399 Kinect bundle over the 399 Move bundle, purely on the mostly fact that they have heard so much more about it then what they have heard about Move. Also, I can see this being a minor seller for core gamers that haven't bought a 360 yet, and are at the same time interested in Kinect, whether it would be for their own purposes or its potential at parties (social gatherings in general).
So there you have it, my detailed rationale of both console manufacturer strategies this holiday season. Microsoft, knowing that the potential customer is both varied and many, have wisely given choice; a feature Sony seems to largely neglect. The major holiday period is Novemeber and December and the numbers will speak for themselves. I for one, am confident that 360 will have no trouble at all outselling the PS3 worldwide every week (as it has been doing since E3) by considerable margins.